SPRING/SUMMER 2020
Sr. Donna Marie (Barbara) Coward, RSM '65 was featured in the March/April 2020 edition of ¡viva!mercy, a publication for sisters, associates, and companions of the Sisters of Mercy of the Americas. Sr. Donna Marie serves the community at St. Joseph's/Candler Health System in Savannah, Georgia as chaplain. To read the entire article, go here and choose the March/April 2020 issue.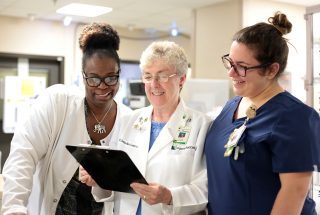 ---
Joan Mesmeringer Jurkowski, LCPC, CAC-AD '68 is psychotherapist providing services to individuals, couples, and families. Her practice is based in Phoenix, Maryland. Joan is also a faculty member at The Bowen Center for the Study of the Family in Washington, DC and has published an article entitled Heroin Addicts, Family and Recovery: A Pilot Study. To learn more about Joan, go here.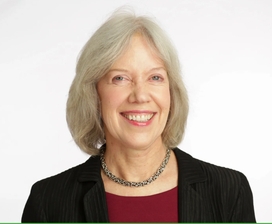 ---
Diane Decker Willinghan '78, is the assistant director of enrollment events and special projects at the University of Mary Washington, Fredericksburg, VA.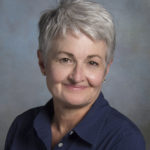 ---
Lisa Vronch '78 was appointed to serve as a parole commissioner by Governor Larry Hogan on December 18, 2019. She will be serving five years of a six-year term of a vacated position.
---
Cindy Cherry Voith '79, P'07, '12, RN is a registered nurse in Mercy Medical Center, Baltimore's recovery room. During the pandemic, Cindy volunteered to transfer unit to work with patients with COVID-19. According to Mercy Medical Center's Director of Perianesthesia Services, "Cindy has charge nurse leadership experience, a compassion for patients and a willingness to do whatever is needed in this crisis." Of her work with COVID-19 patients, Cindy says, "Behind all that [gear] you try to be as human as you can. You sit with them; you hold their hands. And whether or not a patient goes home, you tell yourself, 'this is what we trained for.'" To read an article and watch a video clip from The Baltimore Sun featuring Cindy and her work, go here.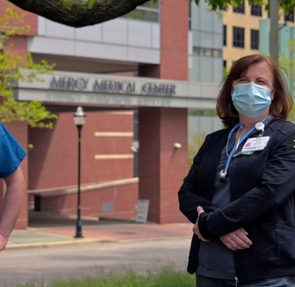 ---
Annette Miller '81 and her husband of 38 years is living in Memphis, Tennessee. Annette is a writer, specializing in the genre of paranormal romance. Her latest book was published in July 2020. Annette credits her ninth grade English teacher at Mercy, Sister Mary Harper, with encouraging her to pursue her dream to become a writer. "I couldn't have done it without the support of my wonderful teachers at Mercy High School!"
---
Jackie Stilling LCPC '82, P'14, '16 was the presenter for a free continuing education event, co-hosted by Maryland Addiction Recovery Center and Ashley Addiction Treatment. Jackie's presentation entitled "Mindfulness in Recovery," explored how mindfulness can be a powerful tool to help bring one fully into the present moment and allowed participants to discover the meaning of mindfulness, ways to become more mindful, and shy mindfulness is important to those in recovery.
---
Julie Tignall Clark '82 taught at The Bryn Mawr School for nine years. Five years ago, she launched her own business, Julie Clark Academics where she provides one-on-one support as she teachers her students how to organize their workload, write essays or research papers, prepare for the SAT, and complete college applications. Since COVID-19 shifted schools to an online model, Julie expanded to help students and their parents cope with online learning. According to Julie, "My first client was a referral from Sister Mary Anne Smith at Mercy. I told her I was going into business and next thing I knew someone she knew was contacting me! That led to a VERY fruitful connection in terms of customers. My flexible schedule has allowed me to spend time with my two old granddaughter, Sloan '13's daughter, and to visit New York, where Amanda '09, an attorney, is living."
---
Fran Hawkins Jackson '83 has published a memoir entitled The Grown Woman Detox: Achieve Optimal Health by Eliminating Food, Feelings, and Foolishness. Her goal in writing the book was to inspire and motivate young women to never give up on their dreams regardless of the obstacles they may face.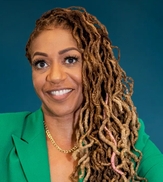 ---
Kenyatta Bush '85 was selected to serve as a line umpire in the 2018 and 2019 U.S. Open Tennis Championships.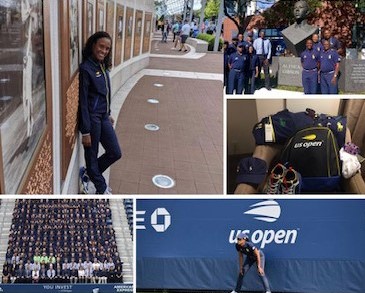 ---
Rosemary Kosiorek Meyer '88 was recently featured on the West Virginia University athletic website. Rosemary, an alumna of Mercy's basketball program, was a member of West Virginia University's Women's Basketball team from 1988-1992. During that time, Rosemary, an All-American guard, led the Mountaineers to the 1992 NCAA tournament. To read more about Rosemary, and watch a video clip of her career highlights, go here.
---
Gina Rohleder Chambers '89, P'24 has accepted a new postion as director of commercial learning and development, sales at AmerisourceBergen.
---
Rachel Libonati '91 is a senior vice president at PJT Partners.
---
Andrea Montgomery Schermerhorn '91 serves as a member of the leadership team for Angel Park, an all-access playground and amphitheater built upon 2.5 acres of land in Baltimore County. Andrea and other members of the leadership team oversaw the design and construction of the park, which was entirely community driven. Recently, Andrea chaired Angel Park's Virtual 5K and helped to celebrate the installation of a wheelchair swing in the park. To read more about Andrea and her work with Angel Park, go here.
---
Sandra Serrano '92 is the chief development officer at American Substance Abuse Professionals.
---
Vicki Barghout '93 has led various pharmaceutical divisions in the health care industry for over 20 years and is an Oncology Health Economics and Outcomes Research expert. She has published over 35 manuscripts in top-tier journals and has presented over 110 abstracts at major international conferences. Her research has been quoted in the Wall Street Journal and the New York Times. Ten years ago, Vicki was leading the oncology research division at a major pharmaceutical company when she was diagnosed with breast cancer. Her desire to merge her medical knowledge with her need to know what else she could do to stay strong during cancer treatments in order to care for her young family led Vicki to found Viver Health in 2013 and Viver Joy in 2020. Vicki is now cancer free and the happily married mom of two young daughters. She is also the CEO of both companies. To learn more about them, go here.
---
Karen Krastel Peakes '93 is an audiobook narrator, working with Brilliance Audio, Tantor, and Bookouture (in the UK). All of her titles can be found on Audible, Amazon, etc.
---
Jenna Filyaw Kotarides '95 is a professor of English at The Community College of Baltimore County.
---
Kia Myrick McDaniel, Ed.D. '95, the Coordinating Supervisor of Specialty Programs for Prince George's County Public Schools, was recently interviewed by Education First. In the interview, Kia provides recommendations to ensure access for English language learners during virtual instruction. To read the interview, go here.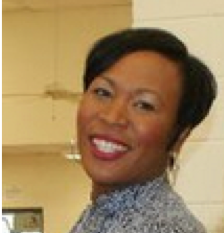 ---
Kelly Restivo Cimino, RN '95 is a nurse manager at The Endoscopy Center in Bel Air, Maryland, which specializes in gastrointestinal and colorectal surgery. She is completing her bachelor of science in nursing at Notre Dame of Maryland University and will graduate in the Fall of 2020.
---
Robin Rhodes Haynes '95, bestselling author and financial strategist, has released her new book, This Is Not the Final Chapter: A Memoir of Faith, Strength and Tenacity detailing her struggles and triumph as an illustration to remind readers not to be defined by their obstacles. To read more about Robin's book, go here.
---
Emily Gonce '97 is a Corporate Vice President at New York Life Insurance Company, where she has worked since 2006. After spending the first 12 years of her career as a registered lobbyist advocating on insurance and financial reform issues, Emily now works in the company's Corporate Communications Department where she supports the CEO and Executives in the execution of enterprise-wide strategic initiatives. Outside of corporate life, Emily is a co-owner of multiple small businesses and a mom of two boys: Xavier, seven, and Oxford, five. Emily lives in Hoboken, NJ and works in New York City.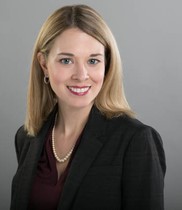 ---
Jillian Wiedefeld Albert '97 is an Assistant Vice President at Silberstein Insurance Group. In that role, Jillian provides strategic account development and support for large fully insured and self-funded clients. She also ensures retention of clients by establishing strong relationships and managing daily communications. She is involved with the preparation of detailed plan design analysis, negotiating renewals, implementation and compliance. Jillian also manages a professional team that focuses primarily on large regional and national accounts. She joined Silberstein Insurance Group in 2004 and has been in the industry since 2000. She holds her Life and Health license.
---
Michele Huffman Mueller '98 was featured in Baltimore's Child. In an article entitled Mom Life, Michele, director of special events at Kennedy Krieger Institute, shared her experiences as a mom. To read the article, go here.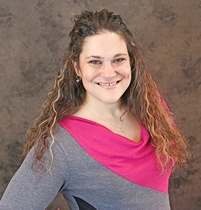 ---
Michele Wiedorfer White '98 is employed by Baltimore County Government as a business intelligence report developer. She is the mom to four children, Miles, ten, Carter, eight, Riley, seven, and Sarah, five.
---
Denise Cottle '99 has accepted a new position as a speech-language pathologist (ITP) at Howard County Public Schools.
---
Heather Hood Knox '00 is Vice President of Sales in the East Region for Element Fleet Service, located in Sparks, Maryland. She has been with Element for seven years and started a grass roots women's network to support women in the workplace, providing a space to share experiences and help the community, as well as assisting in spearheading a mentor program. Heather organizes a yearly golf event to help ShareBaby, a local diaper bank in Baltimore City.
---
Ashley Valis, MSW '00, the executive director of University of Maryland, Baltimore's Office of Community Engagement, presented "A Glimpse into the University of Maryland Baltimore's Community Renaissance in Southwest Baltimore" to the Woman's Club of Baltimore. This presentation detailed how Ashley has contributed to the Renaissance in Southwest Baltimore and what the University of Maryland Baltimore is doing to grow a healthy community. To read more about Ashley's work and to listen to her share her passion for the community, go here.

---
Melissa Faust Benson '01 is the owner and event director of Eleven Courses Catering and Event Company. Eleven Courses Catering and Event Company has been nominated for the 2020 Baltimore Style Reader's Choice Awards. To vote, go here.
---
Briana Snyder, Ph.D., RN-BC, CNE '01 is a registered nurse at Sheppard Pratt Hospital, in the Trauma Disorders Unit. Briana is also an assistant professor at Towson University where her areas of expertise include Psychiatric and Mental Health Nursing, Dissociative Disorders and Intimate Partner Violence, and Nursing Education. In addition, Briana is a Board Certified Psychiatric Mental Health Nurse, and has authored several publications. Her current areas of research are entitled Views of Women with Dissociative Identity Disorder on Intimate Partner Violence and Personality Profiles of Patients with Dissociative Identity Disorder. To read more about Briana's work, go here.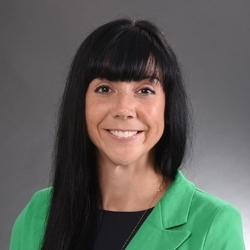 ---
Kara Taylor, RD, LDN '01 has accepted a position as Staff Specialist III Nutrition Program Compliance Specialist at Maryland State Department of Education. Kara earned her bachelor of science degree in nutritional sciences from Howard University in 2012.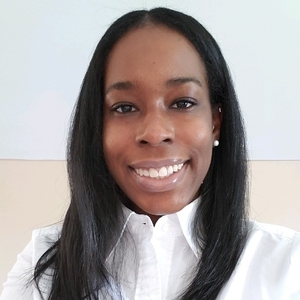 ---
Gabby Chapin Cowsert '02 is a wedding and portrait photographer at Gabby Chapin Photography based in Southern Louisiana. To read more about Gabby, and to see her work, go here.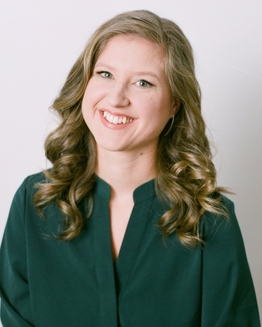 ---
Dani O'Neill Williams, Ph.D. '03 is employed as a data analyst at Quality Information Partners, Inc.

---
Christy Loomis '04 is the administrative coordinator of infection control at MedStar Franklin Square Medical Center.
---
Kathleen Radebaugh '04 has been named the assistant principal for academic affairs at Little Flower Catholic High School for Girls in Philadelphia, Pennsylvania. Kathleen holds her master of education degree and reading specialist certification from Cabrini College. Her undergraduate work was completed at St. Joseph University. Kathleen was accepted into a Yale Fellowship through the Yale National Initiative, and has been published. Of special note is her instructional strategy of connecting pieces of literature to current events relating to social justice causes. In addition to this practice, she encourages her students to engage in service and expand their understanding of local communities and politics. To read more about Kathleen's new position, go here.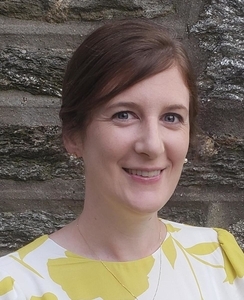 ---
Danielle Jordan '05 earned her her master of science degree in counseling from Johns Hopkins University, School of Education in 2017. She is currently a a high school counselor for Montgomery County (Maryland) Public Schools. She previously worked in higher education, including the Women's College at Notre Dame of Maryland University (2013-2016), where she earned her undergraduate degree in liberal arts concentrations in psychology and biology.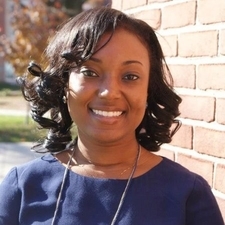 ---
Gina Servelle Martin '05 is an admissions counselor at the Center for Eating Disorders at Sheppard Pratt.
---
Lauren Newton '06 is currently an area business executive at Acelis Connected Health, part of the Abbott family. In this role, Lauren covers a multi-state region Tennessee, Kentucky, South Carolina, and portions of Indiana, North Carolina, and Virginia where she helps patients that are on blood thinners test from home versus going to a lab for testing. Lauren's daughter, Avery Josephine Rogers, is eight-months-old. Lauren says, "I have been working remotely from home since mid-March while it has been a challenge to change from in-person sales to remote, I'm happy to announce that I am number one for both volume and growth quarter 3 of 2020!"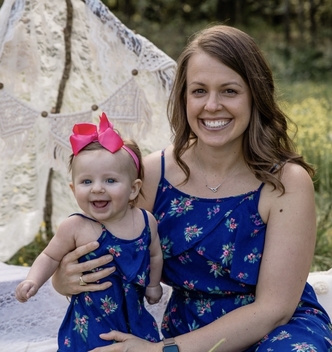 ---
Bea Phelps Kouvalis '06 is the co-owner of See Feel Live Photography in Chicago, Illinois. She offers special rates for Mercy alumnae.
---
Lauren Waldt '06 graduated from the University of Baltimore Law School. In September, Lauren will begin her position as Judicial Law Clerk with the Executive Office of Immigration Review in the Department of Justice in Memphis, Tennessee.
---
Gabby Forte '07 is the co-owner of Dailey Forte Designs, boutique event planning and design company in Timonium, Maryland. Dailey Forte Designs has been nominated for the 2020 Baltimore Style Reader's Choice Awards. To vote, go here.
---
Ashley Kowalski '07 is a project engineer - global partnerships at The Aerospace Corporation in Los Angeles, California. In this position, Ashley represents the U.S. Air Force Space and Missile Systems Center (SMC) in developing collaboration opportunities for current and future capabilities with international, industry, and interagency partners, with a regional focus on the Americas, Europe, and Africa. She also assists and provides advice on space systems, acquisitions, and program architecture development for both U.S. and international civil and commercial industry partners. Ashley earned her bachelor of science degree in mechanical engineering with an aerospace engineering concentration and her master of science degree in mechanical and aerospace engineering from George Washington University.
---
Stephanie Travers Berke '07 has been promoted to Senior Corporate Brand Strategist at CareFirst BlueCross BlueShield.
---
Jill Parente White '07 has been promoted to Director of Behavioral Health at Healing Mind Wellness, LLC.
---
Aprile Greene Smith '07 is a graphic designer for The Bozzuto Group by day and a proud black-owned business owner of AprileGDesigns, LLC. by night. Aprile is extremely proud of the strides her graphic design business has taken in the past six years and is excited for the years of growth to come. Aprile holds her master of arts degree from The University of Baltimore. Her undergraduate work was completed at Lincoln University, Pennsylvania with a focus on Computer Science and Visual Arts. According to Aprile, "As I prepare to celebrate my tenth reunion from Lincoln University, I'm happy to have carried my Mercy High School values until today.️ The circle of Mercy is timeless!" Stay connected with Aprile and her business via social media: @aprilwithan_e_ and @aprilegdesign. To view Aprile's work, go here.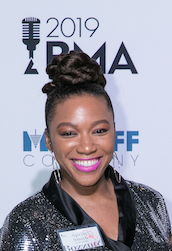 ---
Melissa Hubbard Wunderer '08 is a digital marketing specialist at Casey Auto Group in Newport News, Virginia.

---
Leah Michaels '08 is a Baltimore native, artist, activist, historian, and surfer. After graduating from Mercy, she attended the University of Washington in Seattle where she studied history. During her undergraduate years she studied abroad in Greece and started her first feature-length documentary film that toured around the world. Leah went on to pursue media arts and was accepted into the Intermedia & Digital Art M.F.A. program at University of Maryland, Baltimore County. While there, her field expanded and she participated in a study abroad program to Berlin entitled Arts as Sanctuary which explored how arts education and programming were implemented to help support the one million refugees seeking asylum in Germany. Upon graduation Leah has been offered multiple solo and group art shows, published written pieces in magazines and small presses, and continues working as an art educator and freelancer. Her art work is informed by a historical research practice and rooted in the space where social justice, art, and travel intersect. Leah was in Italy as COVID-19 was starting to break. You can read about her experience here. You can visit her website at: www.leahcmichaels.com.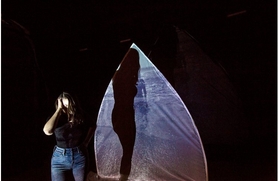 ---
Jill Vermette Mullineaux '08 married in June 2013. She is currently a preschool teacher at Baltimore County Head Start, providing educational opportunities to children from underserved communities. During the COVID-19 pandemic, Jill and her colleagues have continued to assist these children and their families virtually.
---
Rachel Troch, MD '08 is a second year Neonatology Fellow at Children's National Hospital in Washington, D.C. Rachel also became a Fellow of the American Academy of Pediatrics this past year, and had an article accepted for publication to the Journal of Pediatric Intensive Care on Pediatric Chronic Critical Illness. In May 2020, she and Alec Pulianas were married.
---
Maggie Marion '09 was featured in Varsity Sports Network's article entitled, "IND's Closing Shutters The Game." The article highlighted the history of the Mercy-IND Game. In her interview, Maggie stated, "It's not even just the rivalry but the community feel that the game had and what it meant to so many people. It brought two huge communities that were really passionate together at least for one night… It was really cool to see how many people cared about what was going on in that arena on a Friday night." To read the entire article, go here.
---
Katie Kopasek Black '10 earned her master's degree in nonprofit management from Notre Dame of Maryland University in May 2019 and just celebrated six years of employment at Key Point Health Services, a nonprofit organization that provides clinical, residential, and psychiatric rehabilitation services to vulnerable clients with chronic mental health diagnoses.Katie is the program manager for the community outreach program in Catonsville, which provides case management through in-home visits, as well as community activities, to help clients increase their independence and avoid hospitalization. This program serves the west side of Baltimore City, Baltimore County, Anne Arundel County, and parts of Carroll County. During the COVID-19 pandemic, Katie and her team have not only engaged their clients via telehealth, but also through face-to-face visits to advocate on their behalf to avoid homelessness, loss of income, and maintain contact with their critical providers like doctors, therapists, and psychiatrists. Currently, Katie is overseeing the merge of two Catonsville programs, as well as the opening of a second supported housing location. She and her husband are expecting their first child in December 2020.
---
Brooke Severe '10 is employed as a quality assurance specialist at Jai Medical Systems, a managed care organization contracted with the State of Maryland to provide health care services to low-income adults and children. There, Brooke works on programs related to hepatitis C and HIV as well as on quality measurements for state and national audits. Brooke recently published a journal article in Drug and Alcohol Dependence titled Co-Located Hepatitis C Virus Infection Treatment within an Opioid Treatment Program Promotes Opioid Agonist Treatment Retention. This article was the result of her thesis work at Yale School of Public Health where she earned her Masters of Public Health in May 2019. According to Brooke, "The impetus for wanting to work in the healthcare space came from my time as a full time volunteer with the Jesuit Volunteer Corps, where I served at a women and children's shelter in Austin, TX. I was a Jesuit Volunteer from 2014-2015, the year after graduating college and, though it was 5 years ago now, I feel deeply grateful for my time as a volunteer. It truly shaped my career and interests, and I would always be willing to talk to any Mercy girls about it. I even met a Mercy nun while visiting the Mexico/Texas border who knew SMAS! Small world."
---
Emily McBee Danna '11 is a senior service operations team member at BHS, a company specializing in corporate wellness and employee assistance programs.
---
Tanesha Moody, MBA '11 is the senior manager of global internal events at Under Armour. Tanesha also owns an event design and planning business, A Spoonful of Planning.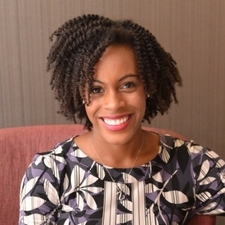 ---
Ashleigh Roche '11 earned her bachelor degree in marine science from Coastal Carolina University. After graduation, she was an outdoor educator at the Catalina Island Marine Institute. She spent a year on Catalina Island teaching children grades 4-12 about various marine topics, as well as teaching them to kayak, paddleboard, and snorkel. Ashleigh now works as an aquarist at the National Aquarium's Animal Care and Rescue Center in Baltimore. She cares for various species of marine life including fish, sharks, corals, turtles, birds, and many more, making sure they are healthy and prepared to transfer to exhibit.

---
Kelly Rudolph '11 is a freelance lighting designer in New York City currently working toward her Masters of Fine Arts in Lighting Design at New York University, Tisch School of the Arts. Check out her website here.
---
Megan Trzcinski '11 just celebrated her five year work anniversary with Morgan Stanley, where she is an operations associate, working in technology and fraud to implement client security solutions such as voice biometrics. She graduated cum laude from Towson University Honors College and is currently pursuing her MBA at Loyola University Maryland. Megan also teaches yoga at CorePower Yoga.
---
Kathleen Black Wenck '11 has been promoted to the director of financial aid at Oldfields School.
---
Karley Ames '12, a staff member in Community Outreach at Advanced Radiology, worked with her father to create a GoFundMe account which raised over $12,000 to provide pizzas to those working on the front lines against COVID-19.

---
Abby Baker Gruebl '12 is a registered nurse at Wolfson Children's Hospital in their Pediatric Intensive Care Unit. She and her husband live in Jacksonville, Florida with their five month old daughter, Gwenyth.
---
Nicole Hardesty '12 is an employment specialist for Itineris, Inc., which support adults with Autism Spectrum Disorder to build on the progress they made in the school systems, to further their journey toward greater independence and to increase acceptance by the community at large. Itineris provides customized opportunities for individuals with Autism Spectrum Disorder to obtain gainful employment and to participate meaningfully in all aspects of adult life. Nicole is certified as a Certified Employment Support Professional (CESP).
---
Taylor Villarreal '12 is the communication and change management analyst at Sinclair Broadcast Group Inc. She is pursuing her master's degree in communication management at Towson University.
---
Sara Andresen '13 is a registered nurse in the neurotrauma department of the shock trauma center at the University of Maryland Medical Center.
---
Jill Baker '13 earned her masters degree in biology from Towson University. The focus of her thesis work was targeted cancer therapy. In the fall, Jill will be beginning the Molecular Microbiology and Immunology Ph.D. program at the University of Maryland, Baltimore.
---
Kirsten Barstad '13 is a manufacturing analyst at Northrop Grumman Corporation.
---
Lauren Davis '13 was interviewed by WBAL. Lauren is a licensed practical nurse at Sinai Lifebridge Health and shared her experiences on the front lines of COVID-19.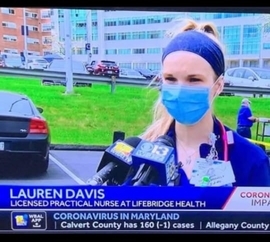 ---
Lauren Romagnano '13 graduated from Mary Baldwin University earning a Master of Letters in Shakespeare and Performance and a Master of Fine Arts In Shakespeare and Performance.
---
Stephanie Shapiro '13, recently passed her Certified Meeting Professional Exam. Stephanie earned her bachelor of science degree in hospitality administration and management from the University of Delaware and is currently employed as a conference services manager at The Rittenhouse Hotel in Philadelphia, Pennsylvania.
---
Christina Thompson '13 is employed as a systems engineer at MITRE, a Federally Funded Research and Development Center (FFRDC), in Northern Virginia. She earned her masters in engineering from Cornell University in Systems Engineering in 2018 and is now planning to enroll at Worcester Polytechnic Institute to begin a masters in Systems Engineering Leadership. Christina started working for MITRE as a contractor for the Defense where she modeled system's life cycles using a language called SysML. She has presented her research on "A Unified Interface for Managing Disparate Model-Based Systems Engineering Tools" at two conferences, NoMagic's Cyber Symposium and Military Operations Research Society (MORS). She continues to introduce SysML and modeling constructs/languages to the Defense community to help with answering the how's and why's of a certain project.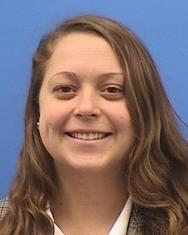 ---
Megan Tobias '13 earned her bachelor of science degree in clinical/medical social work from Kennesaw State University in 2018. Megan is currently the head women's lacrosse coach at Kennesaw Mountain High School in Kennesaw, GA.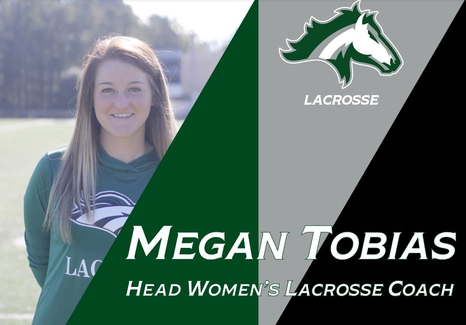 ---
Lindsay Berg, M.S. '14 is employed as a mental performance consultant at Sterling Sport Mindset headquartered in Leawood, Kansas. Lindsay holds her bachelor's degree in sport and exercise psychology with a minor in human services from West Virginia University and her master's degree in kinesiology, sport and exercise psychology concentrate at Georgia Southern University. As a mental performance consultant, Lindsay helps athletes of all levels enhance their current techniques in athletic and non-athletic settings, while also aiding in the development of new strategies which are applicable to performing at peak levels more consistently both in and out of sport(s). Lindsay conducts virtual and in-person mental performance consultations with athletes or teams from any location. To read more about Lindsay's career, as well as her memories of playing in the Mercy-IND game, go here.
---
Ami Crist '14 entered her first year of medical school at West Virginia School of Osteopathic Medicine. Ami earned her bachelor of science degree in biology with minors in chemistry and dance from Washington College in 2018.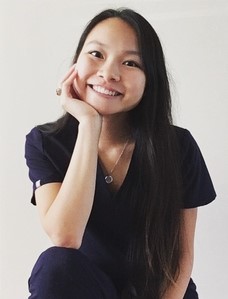 ---
Abigail Messaris '14 graduated magna cum laude from St. Mary's College of Maryland in 2018 with a bachelor of arts degree in English and International Languages and Cultures with a concentration in French and a minor in Women, Gender, and Sexuality Studies. She is currently the transfer admission counselor at Loyola University Maryland. She is also completing her master of arts degree in Emerging Media at Loyola. As a part of the program, she is also running a blog titled Bad Vegan Baking.

---
Maura Ford '15 graduated from La Salle University in 2019 with a bachelor's degree in International Relations and Spanish. She then completed a Fulbright English Teaching Assistantship in Aguascalientes, Mexico, where she taught English at the Universidad Tecnológica de Aguascalientes and volunteered as the Outreach Coordinator at Camino a la Vida migrant shelter. She now has a position in Baltimore City's Office of the Inspector General, working with a team to establish the Baltimore Ethics Program. According to Maura, "Catherine McAuley's drive for social justice continues to inspire me in my work to improve Baltimore City."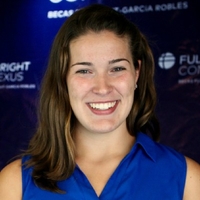 ---
Kristin Johnson '15 earned her bachelor of science degree in biology from York College of Pennsylvania. She is currently employed as a research technologist at Johns Hopkins University.
---
Molly Tobias '15 earned her bachelor of science degree in chemistry from Mars Hill University in North Carolina. She plans to begin veterinary school in 2021.
---
Julianna Boller '16, a forward on Salisbury University's Women's Soccer team, was named to Salisbury's Women's Soccer All-Decade team. During her time at Salisbury University, Julianna was named to the All-Centennial Athletic Conference (CAC) First Team twice (2018, 2019) and also to the NCAA Division III Women's Scholar All-Region Team (2019). During the 2019 season, she ranked second in the CAC in assists. During her career at Salisbury, Julianna collected seven game-winning goals, 88 career shots,55 shots on goal (62.5%), and 18 career goals - nine assists (seven in one season). Julianna is majoring in environmental studies and minoring in marketing management at Salisbury University. To read more about her career at Salisbury, go here.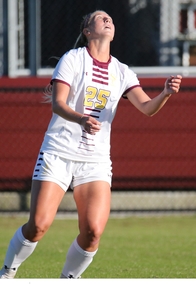 ---
Caroline Cummings '16 earned her bachelor of science degree in public health from Drexel University. Caroline graduated Magna Cum Laude from the School of Public Health. Caroline, a midfielder on the Drexel University Women's Lacrosse team, was honored with a virtual Senior Day ceremony on April 3rd. Head Coach, Jill Batcheller, said "Caroline is such a special person who leaves a big impression on you from the start. As an athlete, Caroline's work ethic and athleticism always led her to crush run tests, team competitions, matchups, and anything you can imagine. As a person, Caroline is someone that always has a smile on her face, shows how much she cares for this program, and has a positive attitude!" To read more about Caroline's career at Drexel, go here. Caroline is currently employed as a quality analyst at Mercy Medical Center in Baltimore.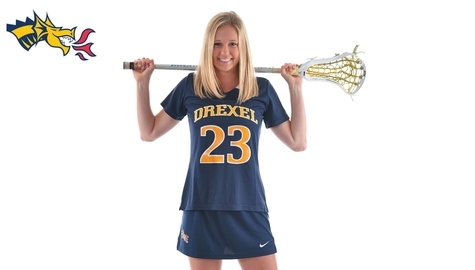 ---
Jordin Freeman '16 graduated as a a Dean's Scholar from Hofstra University. Jordin has earned her associate's degree from the Honors College, Hofstra University; a bachelor's degree in economics, Dongbei University of Finance and Economics; and a bachelor's degree in business administration, Zarb Business School, Hofstra University.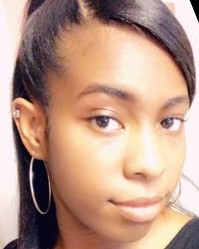 ---
Julia Haigley '16 graduated summa cum laude from Salisbury University's Purdue School of Business, earning her bachelor's degree in marketing with a minor in communication arts. She maintained a 4.0 GPA overall and every semester of her college career. Based on her outstanding academic performance, Julia was also named the Outstanding Senior in Marketing by faculty in each department of the Purdue School of Business. While at Salisbury, Julia was a member of the Order of Omega, an undergraduate Greek society recognizing fraternity men and women who have achieved a high standard of leadership in inter-fraternity activities. She was also invited to join the honors societies of Phi Kappa Phi, which recognizes superior scholarship without restriction to an area of study, and Beta Gamma Sigma, a business honors society that highlights the top 10% of undergraduate students within the business school. Julia held multiple leadership positions, including new member educator, within her sorority, Alpha Sigma Tau, and she oversaw the success of Salisbury University's four Panhellenic sororities on campus as Panhellenic President. In addition, Julia co-authored a research paper entitled The Effects of Social Media on Women's Self Image found here.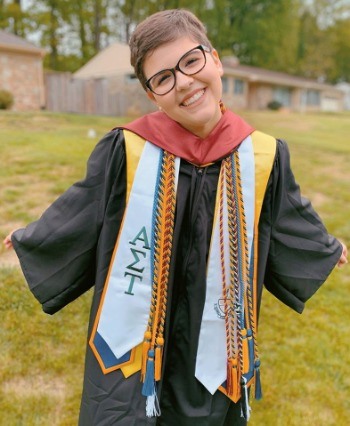 ---
Rebecca Hayes, BSN RN '16 has accepted a position at Lakeland Regional Medical Center (Lakeland, Florida) in their nurse residency program on an antepartum/postpartum/gynecological surgery unit.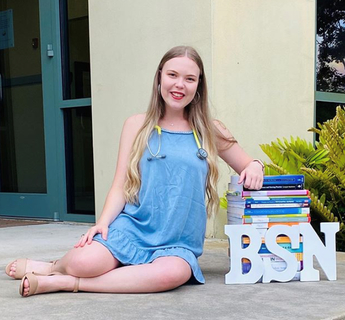 ---
Katie Heidrick '16 earned her bachelor of arts degree in psychology and criminology and criminal justice from the University of Maryland, College Park.

---
Sammie Maygers '16 earned her bachelor of science degree in chemical engineering from the University of Maryland Baltimore County. Sammie, a Center for Women in Technology (CWIT) scholar, was recognized for her leadership in the program. While at UMBC, Sammie was also active in the Chem-E-Car team which builds and races vehicles powered by precise chemical reactions. She was also an active member of the Shazam Ultimate Frisbee, the American Institute of Chemical Engineers, the Society of Women Engineers. In addition to conducting undergraduate research, Sammie was a teaching fellow for a chemical engineering kinetics course. Of this experience, Sammie said, "Being a teaching fellow has given me the opportunity to support students academically and personally. The course load of a student taking this level of chemical engineering courses can really be overwhelming, and I love helping students realize that making mistakes and failing helps them grow as an engineer." Sammie will be pursuing a career as an engineer at the Naval Surface Warfare Center (NSWC) near Bethesda, Maryland. Sammie has also been honored as an Outstanding Senior in Chemical Engineering and nominated for Valedictorian at UMBC. To read more about Sammie and her experiences at UMBC, go here.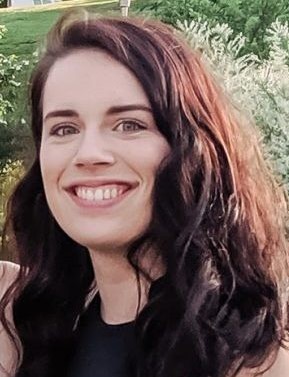 ---
Courtney Pearson '16 earned her bachelor of science degree in biology from Ursinus College. She was named to the dean's list at Ursinus in the spring 2020 semester. Courtney is now an Associate Scientist at Eurofins Lancaster Laboratories, the global leader in food, environmental, pharmaceutical and cosmetics products testing and in agroscience CRO services.
---
Katrina Schmidt '16, a recent graduate of Georgetown University's School of Foreign Service who earned her bachelor of science degree in international politics, has accepted a summer position as communications specialist with the City of Baltimore's Mayor's Office of Homeless Services. She will be working with the newly-formed agency to develop its communications strategy as the team works to make homelessness in Baltimore rare and brief. According to Katrina, "Homelessness is a truly intersectional issue, and I hope to use our platform for community engagement, education and outreach."
---
Jill Scott '16, an anthropology and history major at the University of Maryland, College Park, has been elected president of the College Republicans there. In addition, she has been named to the Fall 2019 and Spring 2020 dean's list at the University of Maryland. Jill has also written and presented her undergraduate ethnographic research and will be graduating in December 2020.

---
Taylor Sisk '16 is a member of the University of Tampa's Women's Lacrosse team. Taylor is an elementary education major, with a concentration in reading and English as a second language, and a Spanish minor. She was recently honored on the team's Facebook page where they wrote, "Sisk transferred to Tampa as a sophomore, the same year she was named to the Sunshine State Conference Commissioner's Honor Roll and earned the DII Athletic Directors Association Academic Achievement Award. In her junior campaign, she recorded a season-high of four saves on two occasions (once against Rollins and once against Palm Beach Atlantic). Sisk ties for tenth in the all-time record book for individual saves in 2019 and sixth in individual career save percentage (.386)." To read more about Taylor's career at the University of Tampa, go here.

---
Aly Stillinghagan '16 earned her bachelor of science degree in human services with a minor in legal studies from York College of Pennsylvania. Aly graduated summa cum laude. She is currently working for York Food Bank as a grant writer, earning the organization more than a half million dollars. Aly will be attending the University of Maryland School of Law in the fall.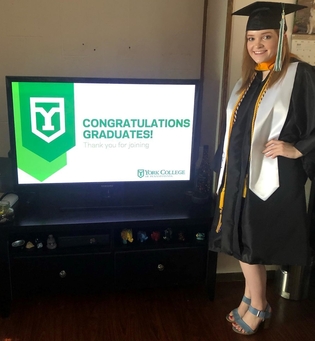 ---
Chrysoula Vasilakopoulos '16 earned her bachelor of science degree in nursing from George Mason University.

---
Najah Whitfield '16 is a senior member of the Women's Track and Field team at Bethune-Cookman University. To read more about Najah's career, go here.
---
Maya Moskunas '17 is a rising senior at Washington College where she majors in business management with minors in accounting, global business, and economics. Maya is an active member of Sigma Beta Delta (International Honor Society for Business, Management, and Administration), Sigma Alpha Pi (National Society of Leadership and Success), and Omicron Delta Epsilon (Honor Society for Economics) and she studied abroad in Australia in the fall of 2019. Currently, Maya is completing an audit internship with SC&H Group in Sparks, MD. She expects to begin the masters of accounting program in summer 2021 at Loyola University Maryland.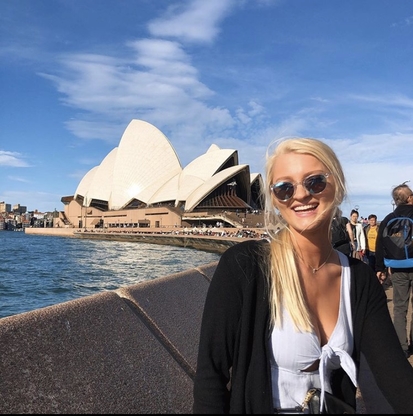 ---
Maegan Brown '18 is a rising junior at Coppin State University, majoring in nursing. During this pandemic, she recently became a patient coordinator for Labor and Delivery at Johns Hopkins Hospital.

---
Lindsey Dixon '18 completed a Congressional Internship in the office of Congresswoman Alma S. Adams of North Carolina's 12th District during the Spring 2020 semester. According to Lindsey, "The Congressional Internship was a great opportunity and extremely rewarding. I was able to gain experience in a variety of areas, included but not limited to, business and interpersonal communications, professional development, networking, and governmental functions. Working at the Capitol also allowed me to attend official briefings; I even attended a briefing on the Coronavirus in late February. Working there every day was extremely refreshing and I was often made aware of current news and issues as they happened. In addition, I was able to see the Capitol building and many great politicians including then Senator, now Vice Presidential Candidate, Kamala Harris; the late Congressman John Lewis; and Congresswoman Ayanna Pressley. It was an experience that I will remember for the rest of my life. As a result of this experience, and through the support of Mercy faculty like Ms. Jeanne Blakeslee, I have begun considering graduate school and law school." Lindsey has also been named a Mellon Mayes Undergraduate Fellow, whose program goal is to increase diversity within college faculties by increasing the number of minority students that pursue a Ph.D. Lindsey recently completed their Digital Humanities Institute intensive training, learning how to use digital tools to enhance presentation and interpretation of her research. The fellowship also prepares students for professorial careers within the humanities. Lindsey is a junior at Howard University, majoring in political science and minoring in economics. She is a member of Howard University College Democrats. Lindsey is also part of a talk show called Political Culture, and works with Black Girls Vote Incorporated.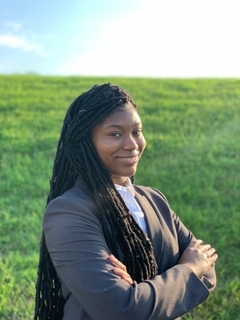 ---
Rachael Huebler '18, a junior biology major at York College of Pennsylvania, has been named to the dean's list for the Spring 2020 semester. To be eligible for this honor, a student must be registered for at least 12 academic credit hours and earn a semester GPA of 3.50 or higher.

---
Allie Lijewski '18 has been named to the spring 2020 Dean's List at Loyola University Maryland. In order to qualify for the Dean's List at Loyola, a student must achieve a minimum QPA of at least 3.5 for the term, provided that, in the term they have successfully completed courses totaling a minimum of 15 credits.
---
Amanda Pugh '18 is one of three authors who collaborated to publish an interactive workbook designed to help children and their caregivers communicate more effectively during the challenging path to healing and recovery. The book, entitled My Healing Path is designed to improve not only overall physical health and emotional wellbeing but also to ease the complexities of the healing process as a whole. The second edition of the book also helps children gain a better understanding of COVID-19. All proceeds from the sale of the book are direct donations to hospitals. To read more, go here.
---
Riley Rumbley '18, an exercise science major and member of Towson University's Women's Soccer team, was featured by the Tiger Fund during Student Athlete Appreciation Month. In addition, Riley was nominated for the Strength and Conditioning Award at Towson University.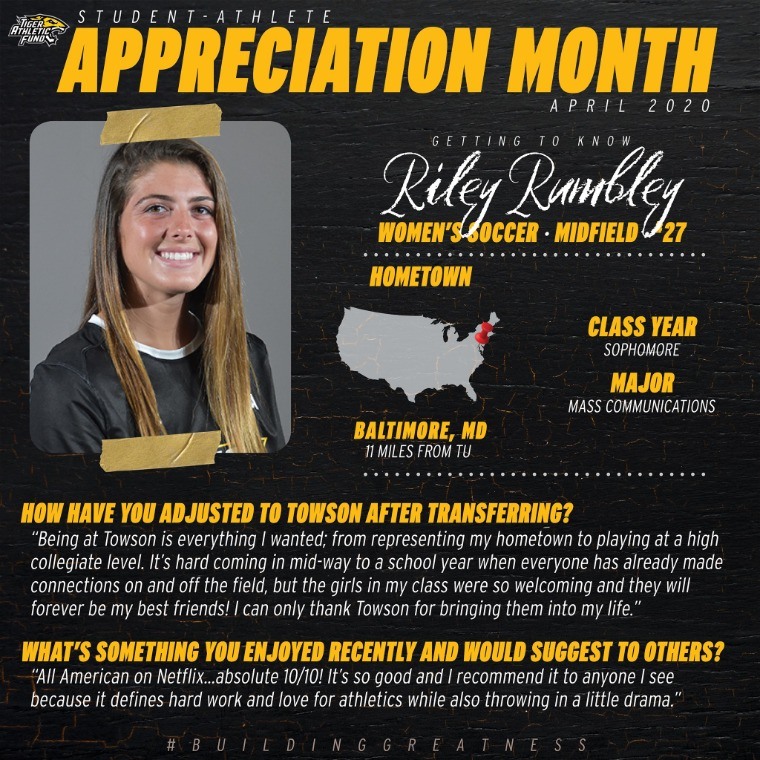 ---
Julia Walstrum '18 has transferred to Goucher College from Drexel University. She will continue to complete her bachelor's degree in dance this fall. Julia will also be pursuing a concentration in dance education with a minor in psychology. In addition, Julia is pursuing her pilates instructor certification.

---
Carly Connell '19 has been named to the president's list for the 2019 fall semester at Elon University. The president's list is composed of students with no grade below an A-minus in a minimum of 12 semester hours. She will be attending the University of Maryland in the fall where she will major in political science.

---
Claire Corte '19 is a defender on the University of Lynchburg's Women's Lacrosse team. Claire has not yet declared a major but has a strong interest in criminology and philosophy in hopes of one day studying law. She was also named to the Dean's List for the fall and spring 2020 semesters. In addition, Claire was nominated to join the National Society of Leadership and Success at Lynchburg. Second-year students are invited to join this honor society based upon their academic success and leadership potential. To read more about Claire, go here.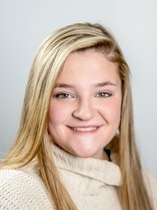 ---
Sydney Dye '19, a social work major, has been named to the Spring 2020 dean's list at Elizabethtown College for earning a semester grade point average of 3.60 or better in 14 or more credit hours, of which at least 12 credits are letter-graded course work.
---
Abby Estrada '19 is a double major in Catholic theology and marriage and family studies with a minor in Spanish at DeSales University. In the fall, she hopes to continue working on campus at the Salesian Center for Faith and Culture. Recently, she has been selected to be a member of the Peer Advising Counseling and Educating (PACE) team at DeSales. This group of six students provide peer education programs that focus on alcohol, tobacco, violence, sexual health and safety, and justice issues. PACE mentors are specially trained and certified through the BACCHUS initiatives of NASPA, an international association of college and university-based peer education programs. Abby has also accepted a position on the executive board for the Pro-Life Club and is a soprano for the DeSales University Chorale and Schola Cantorum. Abby also plays intramural sports and volunteers with various Campus Ministry events at DeSales. Abby has also been named to the Spring 2020 dean's list at DeSales University, earning a grade point average of 3.5 or above.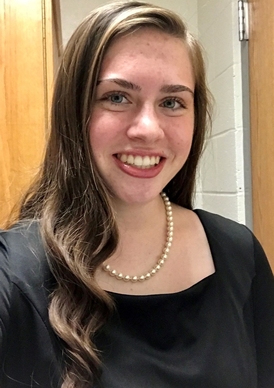 ---
Savanna Foertsch '19, a biology major at Widener University, has been named to the fall 2019 dean's list for earning a grade point average of 3.50 and above for the semester.
---
Mary Huebler '19 is a rising sophomore at Elizabethtown College, majoring in secondary physics education, with a minor in coaching. Mary is a member of Elizabethtown's Madcow Improv club and intramural dodgeball team, as well as the Women's Golf team. In addition, she serves as the secretary for the Women in Engineering club. Mary was named to Alpha Lambda Delta, the national honor society for first year success and has also been named a Hager Scholar. Mary has also been named to the Spring 2020 dean's list at Elizabethtown College for earning a semester grade point average of 3.60 or better in 14 or more credit hours, of which at least 12 credits are letter-graded course work.
---
Maya Kempf-Harris '19, a student at Dartmouth College, is a reporter for The Dartmouth, America's oldest college newspaper. To read some of Maya's articles, go here.
---
Grace LaCount '19, a theater major on the acting track at Frostburg State University, was cast in the 2019 production of Scrooge in Rouge at Frostburg. Grace is the first from the left in the photo below.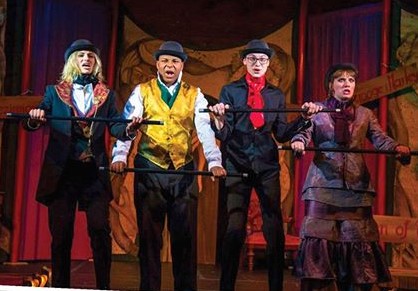 ---
Grace Mahan '19 completed her freshman year at the University of North Texas as a member of their Honors College with a 4.0, majoring in Psychology with a minor in Human Development and Family Studies. Grace is a member of UNT's Chapter of CHAARG, a community of girls that seek new workout experiences together and empower each other. She received The Voertman-Androin Memorial Scholarship in Liberal Arts from UNT and will become a member of the Psi Chi International Psychology Honors Society in the fall. Grace has also been elected chief of staff of UNT's Psychology Association's Executive Board. She has been offered a position as a certified behavior technician at a children's autism center.
---
Kayleigh Maimone '19 is a rising sophomore at Washington College where she is a pre-medicine/biology major, with a minor in Spanish. Kayleigh works in the Washington College Admissions Office as a "George's General," providing virtual and in-person campus tours, hosting overnight high school recruits, and participating in chat sessions to answer the questions of potential students and their families. She has also been elected the Director of Series Events for Washington College's Student Events Board and will plan regularly occurring social events for students at the college as well as serve on the Executive Board of the Students Events Board. In addition, Kayleigh is a member of the Gamma Beta chapter of Zeta Tau Alpha sorority, a member of Fetching WAC (an organization that trains service dogs), a member of the Women's Rowing team, a Presidential Fellow, and a John S. Toll Science and Math Fellow. Recently, Washington College and the Phi Beta Kappa Society,Theta Chapter awarded Kayleigh the First-Year Scholar Award for attaining the highest academic average in her class.
---
Brooke Rahnis '19, a rising sophomore at Stevenson University, has been named to the Dean's List for outstanding academic achievement during the Fall 2019 semester.
---
Esther Shin '19 is a rising sophomore at Case Western Reserve University, where she is majoring in computer science. Esther was named to the Fall 2019 dean's list at Case Western.
---
Ada Clare Tempert '19 was featured in Varsity Sports Network's article entitled, "IND's Closing Shutters The Game." The article highlighted the history of the Mercy-IND Game. Ada spoke of the rare opportunity The Game provided for young women. According to Ada, "Female athletes have a hard time getting exposure. The guys always get all the attention and people never really look at how hard women have worked within athletics within our education system. Both schools have worked so hard to get the attention for that game and now it's being taken away… People, especially on the men's side, don't even really recognize what is being lost in the Baltimore community. My heart hurts for the IND community, even though we're rivals, it was our community, our Catholic community. There can only be one winner, but at the end of the day, we're still one. It's kind of like we're losing half of our community. Now who's our rival? No one will ever hold that place that IND held for a Mercy student, a Mercy alum, or a middle school student going into Mercy." To read the full article, go here.
---
Destini Wheeler '19 is a rising sophomore at Howard University where she is majoring in psychology. Destini was named to the Spring 2020 dean's list for maintaining a grade point average of at least 3.0, based on a minimum load of 14 credits for the semester. She is also a member of the psychology club and the photography club at Howard.
---
Aalaysia Crump '20 earned a Delegate Adrienne Jones Scholarship Award. She is a rising freshman at Bowie State University.

---
Asha Davis '20 earned the Senator Cory V. McCray Scholarship Award. Asha is a rising freshman at the University of Maryland, College Park, where she has been accepted into its honors college and plans to major biology or cellular biology/genetics, with future plans to pursue a career in medicine.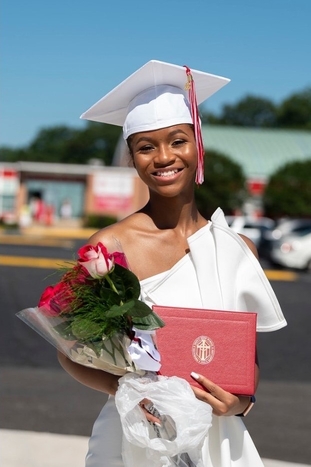 ---
Olivia Goodwin '20, a rising freshman at Duquesne University, has launched her own business, LivGoods Co. Her shop currently sells tops and scrunchies crocheted by Olivia, but will be expanding to sell hats and other items soon. To visit her store, go here. Be sure to notice a few of Olivia's 2020 classmates modeling her creations.
---
Meg Kennedy '20 had her first article published in The Elm, Washington College's student newspaper. To read the article, go here.
---
Sydney Wylie '20 earned the Senator Jill P. Carter Scholarship Award. Sydney will be attending Bowie State University in the fall where she will be majoring in nursing with plans to become a neonatal nurse.