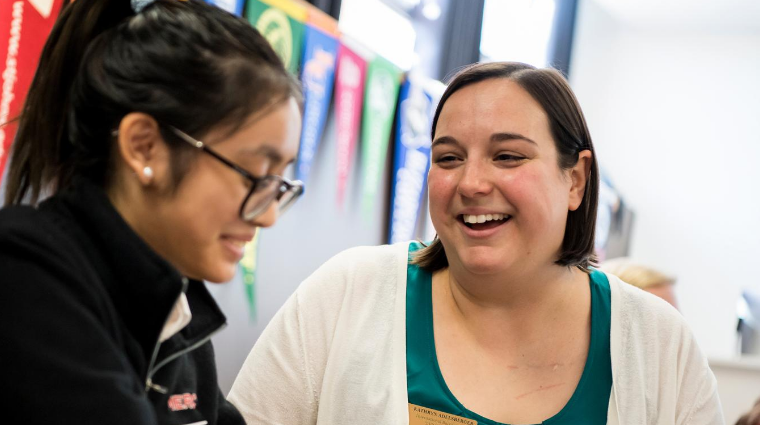 Work at Mercy
Located on a 26-acre campus, Mercy High School provides a rigorous, Catholic, college-preparatory education to bright and promising young women from more than 60 zip codes in Maryland and Pennsylvania.
Mercy knows how to prepare young women to lead and excel in a dynamic global society. Our highly individualized approach to a college-preparatory program challenges each Mercy Girl to become a young woman of intellect, faith, and service. As an authorized International Baccalaureate World School offering the Middle Years Programme, our curriculum in grades 9 and 10 features concept-based instruction and structured inquiry as a pedagogical tool.
Sponsored by the Religious Sisters of Mercy, Mercy High School continues a 155-year legacy of Mercy excellence in education in Baltimore. Rooted in the charism and tradition of Catherine McAuley, founder of the Sisters of Mercy, we welcome young women from diverse backgrounds who together make Mercy an extraordinary learning community.
If you are excited about providing an excellent educational experience for talented young women, and if you are passionate about the values of Catherine McAuley and the Sisters of Mercy - hospitality, compassion, service, and justice, - we welcome you to join us!
Job Openings
Thank you for your interest in joining the team at Mercy High School!