Honoring Two Legendary Women of Mercy
A fond farewell to Sister Mary Anne Smith and Gloria Zajac Lang '66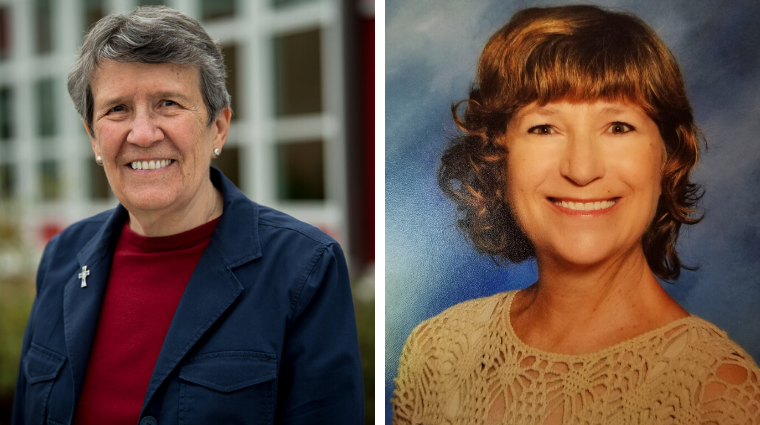 With a grateful heart, I announce that two extraordinary Women of Mercy--Sister Mary Anne Smith, RSM, director of alumnae engagement, and Gloria Zajac Lang '66, artistic director of dance--are concluding their dedicated service to Mercy High School at the close of this 2019-2020 academic year. This is bittersweet news to be sure. Sister Mary Anne and Gloria have taught and mentored generations of Mercy Girls through a combined 68 years of service to our school community! These inspiring Women of Mercy have shared a special light with Mercy students and their parents, as well as their colleagues. They have left an indelible mark on the heart of Mercy. It is our sincere intention to celebrate with these two devoted women whenever it is safe to do so. Our office of alumnae engagement will notify you of future plans to gather and honor Sr. Mary Anne and Gloria in a manner that is well deserved! I invite you to read below and reflect on the legacy they each leave behind as they transition to retirement this July, and the ways in which you can celebrate and honor them. May they continue to be richly blessed!
Sincerely,
Mary Beth Lennon '85
President
---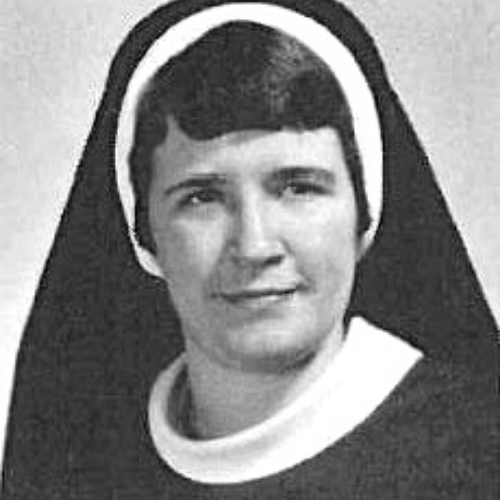 For 53 years, Sister Mary Anne Smith has been an integral part of the Mercy community. Beginning her career at Mercy in 1967, Sister Mary Anne (then known as Sister Mary Teresita) has shared her many gifts with Mercy. At various times a Spanish, French, religion, and Latin American studies teacher, she also chaired Mercy's world languages department and led our admissions office. She coordinated every Mercy graduation from 1978 through 2018, and continues to be involved in the planning of this milestone. Succeeding Sister Joannes Clifford, RSM as alumnae director in 1999, Sister Mary Anne has grown our Alumnae Association, helping Mercy alumnae remain connected to one another and to our school. In her pastoral role, she has been a rock for our alumnae in joy and sorrow. Throughout her many years at Mercy, one thing has remained constant: her loyalty and dedication to our Mercy Girls and their families. We are grateful that she will continue to share her gifts with us as a volunteer!To honor Sister Mary Anne and her Mercy legacy, we invite you to make a special gift to the Sister Mary Anne Smith Endowed Scholarship. Entering students who continue a family legacy at Mercy, show a commitment to their education, and demonstrate financial need will be eligible for consideration for this award. This scholarship helps to fulfill Sister Mary Anne's wish to assist daughters, granddaughters, sisters, cousins, and nieces of Mercy alumnae in accessing a Mercy education. To contribute, you may make a gift online or by mailing a check to Mercy High School.

Honor Sister Mary Anne with a gift to her endowed scholarship fund for daughters of alumnae.
---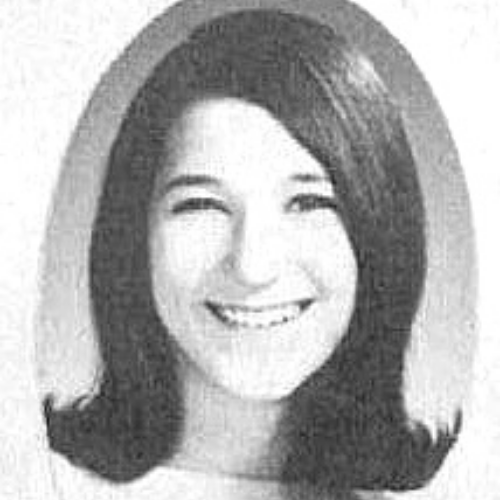 With a deep appreciation for her own Mercy education, Gloria Zajac Lang '66 was thrilled to return to Mercy as the founder of Mercy's dance program in 2004. Gloria has served as the director and artistic director of the Mercy High School Dance Troupe for the past sixteen years. The dance program has flourished under Gloria's leadership, and offerings now include the Apprentice Dance Company. Gloria has facilitated arts integration into our curriculum while mentoring many Mercy Girls. Her students have gone on to study dance at the baccalaureate level in prestigious programs throughout the country such as Drexel University, The University of the Arts, Towson University, and University of Maryland. Her graduates have pursued dance as a profession, and have gone on to perform, teach, and choreograph throughout the country. Over her career, her students have performed in companies such as the Alvin Ailey American Dance Theater, Houston Ballet, the Joffrey Ballet School, and the Radio City Music Hall Rockettes. In 2018, she received the Ann Heckwolf Teacher Award for her Outstanding Commitment to Catholic Education in the Mercy Tradition. Prior to serving at Mercy, Gloria was the director of the Towson University Children's Dance Division, and the managing director of the Children's Dance Division Dance Troupe and Junior Dance Troupe. We are grateful for her dedication to Mercy and her leadership within our fine arts department.To continue to honor Gloria and her legacy, we invite you to make a special gift to the Mercy High School Annual Fund, noting The Adele and Felix Zajac Scholarship Award. Students who are members of our dance program and demonstrate financial need will be eligible for consideration for this award, established in memory of Gloria's parents. To contribute, you may make a gift online or by mailing a check to Mercy High School.

Honor Gloria with a gift to The Adele and Felix Zajac Scholarship Award for a deserving Mercy dancer.