A strong start to the 2021-2022 year at Mercy High School!
September 21, 2021
Dear Mercy Community,

What a joy it has been to welcome our Mercy Girls back to campus this year! Over the summer, our dedicated team worked to prepare for our largest enrollment since 2009. Relocating and expanding our Learning Services, creating new offices for Campus Ministry and Theology, and completing a total replacement of the main building's aging roof were all major accomplishments. In August, members of the Girls Athletic Association and parent volunteers helped transform the Magic Athletics team room and offices. To keep pace with our growth, 17 outstanding faculty and staff have joined our community this fall!

We began the 2021-22 academic year on Tuesday, August 31 with two prayer services led by Rev. John Savard, SJ, of Loyola University Maryland, where our new principal, Kathryn Adelsberger, was blessed and commissioned. In a nod to Mercy tradition and sisterhood, Big and Little Sisters worshipped together. For some sophomores who had chosen virtual learning last year, the special prayer service was the very first time they met their Big Sisters! This year, Mercy Girls will be more deeply involved in leading our faith life through our new Peer Ministry program. The efforts of these girls will surely be a blessing to the entire Mercy community.

Thanks to our caring teachers, advisers, and counselors, as well as our upperclassmen, our community has worked hard to live our Mercy value of hospitality, welcoming those students who have not been in a classroom since March 2020. As we expand, we are thrilled to be able to offer varsity tennis (practicing on the courts at Loyola Blakefield) and to form freshman teams in volleyball and soccer. As the fall season began, the Baltimore Sun ranked our soccer team number one in the state! Our Fine Arts Department is planning their fall production of Shakespeare's A Midsummer Night's Dream—a comedy set in the woods and easily performed outdoors!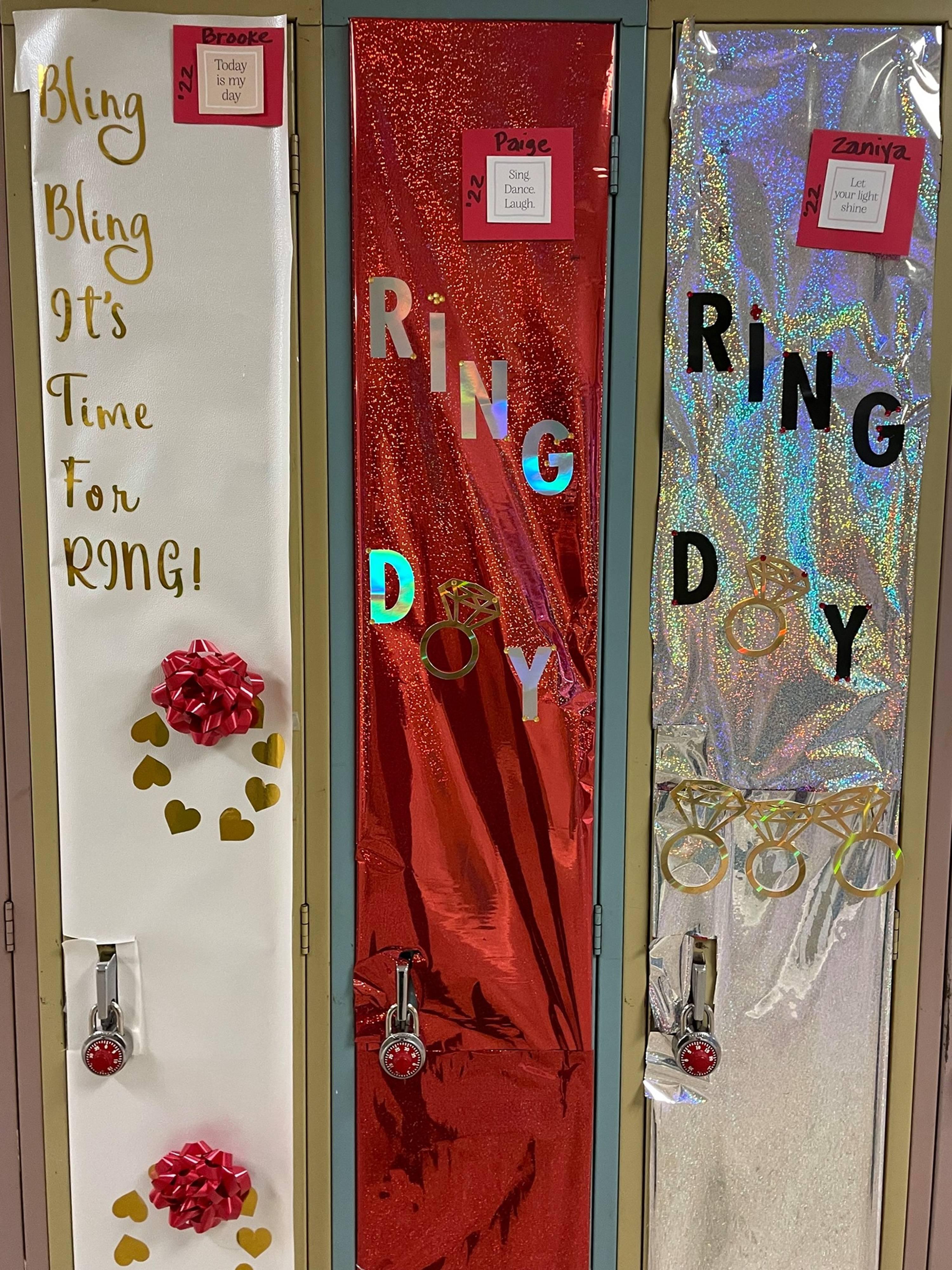 Preparations for Mercy Day/Ring Day on Friday, September 24, are in full swing this week with seniors celebrating Senior Unity Week, culminating in the Mercy Day/Ring Day liturgy and ceremony, then followed by the Ring Dance outside on our Sisters of Mercy Field and Plaza! Due to social distancing, the liturgy and ceremony will take place at the Cathedral of Mary Our Queen where our seniors and their families and Little Sisters can gather comfortably. Freshmen and juniors will tune into the livestreamed festivities at home. We are eager for the day when our entire Mercy community can celebrate this cherished tradition together again in person!


Reflecting our Catholic, Mercy values, our commitment that every Mercy Girl is known, cherished and loved is in sharp focus. This year, our Mission, Equity & Inclusion Committee, co-chaired by Cheryl Frazier '98 and Karen Ross Blake '82, will continue to provide insightful feedback and recommendations for our ongoing work. Their excellent suggestions for recruiting faculty of color and making connections with HBCUs have been productive. With Niakia Cheese, our director of mission and equity, as their moderator, our Black Awareness Club is meeting twice each month. A special highlight last spring was a virtual conversation with Menu'Ette Silver '13, who earned a Student Academy Award for best documentary short! A new Black Alumnae Affinity Group has also been formed, and their goals include networking activities and mentoring their Mercy sisters. Students of Asian/Pacific Islander background have long been part of the Mercy community, and last spring, an Asian Student Union was formed. This month, members of our Spanish Honor Society are contributing to our celebration of Hispanic Heritage Month.

For the first time in Mercy history, two of our exceptional alumnae are serving as chair and vice chair of our board of trustees! Marylee Pearl Robinson '96, chair, and Kate Rankin Krupey '89, vice chair, now lead our board. Three new trustees began their terms this past July: Sister Patricia Baber, RSM '70, director of St. Mary's Community and Health Center and Good Samaritan Clinic in Savannah, Georgia; Dr. Kia Myrick McDaniel '95, director of curriculum and instruction for the Prince George's County Public Schools; and Cheryl Smith P'17, retired from the State of Maryland. We are deeply grateful to them for their dedication to Mercy.


With attention to our Catholic, Mercy mission, campus facilities, school environment, and resources, we are at the beginning stages of the next phase of our strategic plan. Six years ago, we unveiled Mercy Moving Forward. We moved quickly to achieve ambitious priorities: authorization as an International Baccalaureate World School, air conditioned and renovated classrooms, new "spa" bathrooms, a roof replacement, and a turf field. With so many of those pieces accomplished, we will be surveying parents, students, alumnae, faculty, staff, trustees, benefactors, and Sisters of Mercy this fall to identify the strategic priorities for the next five to seven years. Thank you for helping us build an exciting future for our beloved school!

Looking back over the last seven years, I cannot help but offer sincere thanks for the support, dedication, and prayers of our entire Mercy community. Thanks to you, Mercy is strong in number and strong in spirit! And, we are growing strategically to sustain our legacy. In this wonderful week of Mercy tradition and sisterhood, I pray that you and your family are especially blessed and protected by Our Lady of Mercy.

Sincerely,

Mary Beth Lennon '85