The Joanne Manzo and Bernard Kenyon Scholarship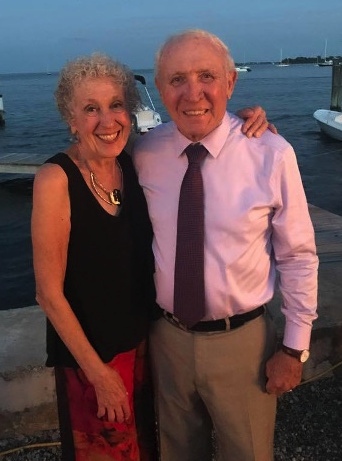 This fund for students in financial need honors Joanne Manzo and Bernard Kenyon for their lifetime commitment to the works of mercy, healing, and peace. They are stalwart supporters of Viva House, the Baltimore Catholic Worker, a vital force in Baltimore opposing the works of war and striving for social justice.
Joanne worked as a pediatric nurse practitioner at Mercy Southern Health Center and Bernard as a chemistry teacher at Mount St. Joseph High School. They were both beloved by their respective communities for their professionalism and kindness.
When Bernard retired, he continued reporting for work at Mount St. Joseph, keeping almost as busy as he had been as a faculty member and provided invaluable assistance to the Mount's retreat program.
For her part, Joanne continues her affiliation with Mercy Medical Center and develops mindfulness workshops and programs for children, particularly those who experience persistent poverty or the trauma of homelessness. She has piloted these programs at Marian House and Loyola Early Learning Center.
The Thomas More Project established this fund in gratitude to Joanne and Bernard, two of its foundational donors, for their interest, encouragement, and support of its scholarship program.
To make a gift to this fund indicate "The Joanne Manzo and Bernard Kenyon Scholarship" in the designation box on our donate page.