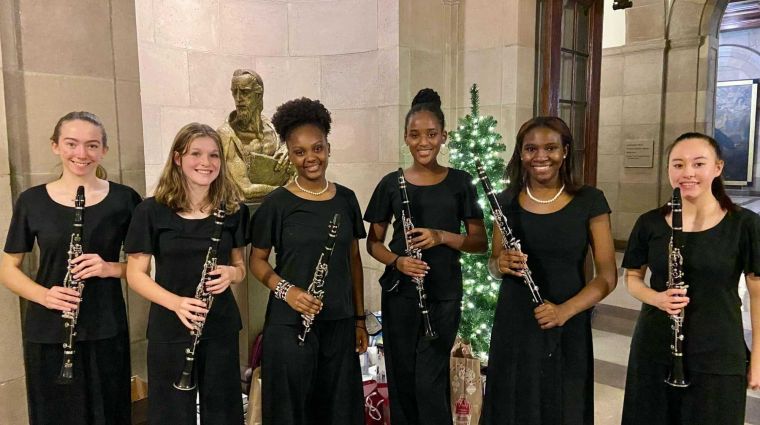 The objectives of the music program include fostering teamwork, leadership, performance presence, and collaboration among students in music ensembles and in music courses. The emphasis in the music program is placed on process, creating a professional performance as a final product.

The Mercy Madrigals allows interested students to develop vocal technique and good musicianship in a quality vocal ensemble. The Mercy Ensemble Players is an instrumental group that specializes in chamber music and music for small ensemble experiences. Members of the Madrigals and the Ensemble Players are called upon to assist in liturgies and participate in special events and off–campus appearances. Christmas and spring concerts in The Harry and Jeanette Weinberg Auditorium feature the talents of our performing ensembles.
In addition to our performing ensembles, Mercy Girls can foster their musical growth by exploring our digital piano lab, playing handbells, or learning about music in our introductory classes.