Special Message to the Class of 2020 from their Grandsisters of the Class of 1970
Our beloved grandsisters, members of the the Class of 1970, on the occasion of their 50th reunion year, share special messages to the Class of 2020. In a typical year, our grandsisters share in our annual graduation ceremony by walking in our processional just ahead of our graduates. Due to the COVID-19 pandemic, our grandsisters were unable to take part in this tradition. Therefore, this year our grandsisters submitted their advice to the Class of 2020 and it was shared on our scoreboard at Sisters of Mercy Field during the graduation ceremony. Our grandsisters also presented the Class of 2020 their Mercy rings on Mercy Day 2019.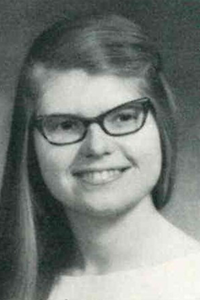 I look at your class from the perspective of (hard to believe) 50 years of life experiences from my graduation day. I look back and think of my days at Mercy as a solid foundation to guide me through my life after high school.
I remember especially specific teachers who had a lasting impact on me: Sister Joannes, who taught me important math skills to later guide me in a career as a computer programmer, and Sister Marilyn, my Latin teacher for four years, who taught me how Latin is the basis of many languages, and fostered my lifelong love of words and language.
Perhaps most of all, during my days at Mercy, I made special friends, who are still close friends to this day.
Cherish your time at Mercy, use the skills you have learned, and keep your friends close.
Kathy Steinitz Cooke '70
---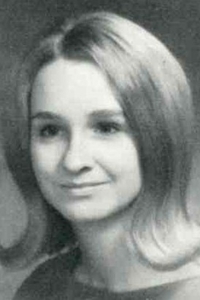 Mercy-an education, a way of life. You've been blessed! Now, bless others!
Pat Mills Corbett '70

---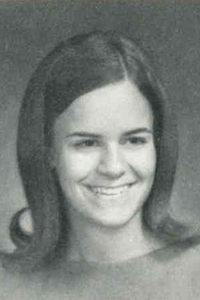 Dear Class of 2020,

How proud you must be of all of your accomplishments at Mercy! As a member of the class of 1970, I congratulate you!
Without my Mercy education, I know I would not be the person I am today. My fondest memories are our retreat days, the school-wide liturgies, and our big/little sister events. I treasure those memories and hope you are able to do the same. I am convinced that the education I received at Mercy had a big influence on my choice of a lifelong career teaching in the Archdiocese of Baltimore. It is a career I loved (although I am now very happily retired!).
The friends you have made are now yours for life. Keep in touch with them, they will always be there for you!
Theresa Kelly Fifer '70
---
To our Mercy High School Grandsister Class of 2020:

Congratulations on achieving this important milestone in your life! You worked hard over these last four years, none more challenging than your last year with distance learning during this novel virus pandemic and showed that you are made of the "right stuff." Mercy High School's guiding mission was and still is made of the "right stuff," preparing you to be a functional, integral member of society, to expand your expertise in a chosen field, and to enrich your community though volunteer service.
Mercy High School was many things to all of us. It broadened our social experiences, gave some of us athletic opportunities, others, a chance to give back through volunteer events, and for all of us, ignited a quest for knowledge of the rapidly changing world around us. My Mercy High School years were a time to explore new friendships and determine my educational strengths. As I found out later in Freshman Comp class at what was then Towson State College, not every incoming freshman received a strong foundation in written composition. I was one of two students who passed the class with a B, there were no A's given out by Dr. Guess. As he relayed to me after the semester, not everyone even passed his class. I credit my teachers—especially the English department—at Mercy for giving me a rock solid education and the encouragement to strive for the best I could be.
The school spirit that united you as a class now will merge with our own alumnae spirit and we will be stronger together than we are apart. Good luck with your future plans. I look forward to seeing your future accomplishments.
Jan Jakubowski Kohler '70
---
Hats off to the Class of 2020—may your spirits soar on Graduation Day! Boast about your accomplishments, for they are many! You have just completed 4 years of the most exceptional Catholic education that Mercy has to offer. You have just completed 4 years of learning life skills that will be invaluable for your future. You have just completed 4 years of a being a part of an intentional community of faith. You are truly ready to celebrate!
The education that I received was outstanding and I am grateful for it every day. I learned discipline in my study habits, profited from a firm faith foundation, and relished the relationships with my peers and my teachers. What amazes me is that I can still sing the Field Day songs from our senior year in 1970!
Cherish your memories and your friendships from Mercy High School and rejoice in wherever your journey takes you.
You are the newest alumnae—keep your flames burning bright in all your future endeavors!
Karen Donelson Lovelace '70
---
Mercy was such a special experience for me! The teachers encouraged us to explore new ideas and to embrace all the changes in the Church brought about by Vatican Council II. I am still good friends with Kathy O'Donnell Walther—a friendship of 54 years !!! Your graduation year, 2020, unlike mine of 1970, will be memorable to the whole world, not just to your class. I wish you blessings as you walk into the future, however challenging it will be. Rest assured you have been well prepared.
Julia Heaps Pruchniewski '70
Class of 1970 "For one brief shining moment"
---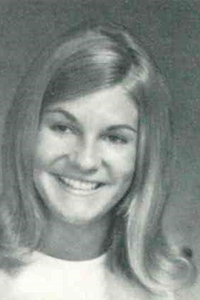 Dear Members of the Class of 2020,
As one Mercy girl to another, I hope that your four years there were as special to you as mine were to me. The friendships you forged in the past four years will continue for the next fifty-four. Attend as many reunions as you can; they will keep the memories and friendships alive.
Be proud of your alma mater and grateful for the wonderful education that you received there. It was Sr. Mary Anne Smith's support that helped to influence my decision to become a Spanish teacher and in turn helped influence my daughter to become a Spanish teacher. May Mercy's blessings have a long-reaching effect on your life.
Mary Anne Bendgen Rochford '70
---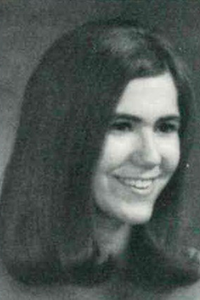 Dear Class of 2020,

I was so excited to become a grandsister to your class this year. I was able to attend Ring Day and help present rings to your class along with some of my classmates. What a wonderful tradition! I looked forward to attending your graduation at the Cathedral, too. Unfortunately, as it turned out, that was not to happen.
My experiences at Mercy include some of the best memories from that time in my life. I met many new friends with whom I shared so much both in school and outside of Mercy's walls. There was so much happiness and laughter we shared in classes, at athletic events, plays, dances and more.
One of my most vivid memories was my Ring Day. I had been sick and was out of school most of September. When Ring Day came, I was still at home and not able to receive my ring with my classmates. My best friend offered to receive my ring and bring it to me after the ceremony. She called my mom and asked if it was ok for a group of girls to come with her. Mom said sure and I waited as patiently as I could for my friends and ring to arrive. As everyone was making their plans for after dismissal, Pat told them she was coming to bring me my ring many asked to come along. Their arrival was announced with the blowing of many car horns coming down my street. I was so excited I think I was shaking. My friend Pat was the first to arrive and she put my ring on my finger and gave it the first turn. I don't know if you still turn each other's rings to your year of graduation but that was a big deal for us. Then she put out her hand with her ring on it and said, "I saved 70 for you." This for me, illustrates the Mercy spirit that lives within every Mercy girl.
My hope is that you have many fond memories of your four years at Mercy to accompany you as you celebrate the culmination of your time at Mercy and in your future.
Love to you all,
Pam Madden Russell '70
---
As a Mercy graduate, God gives you His special guidance through the caring teachers and close knit students. I will always be grateful for how my Mercy experience gave me the confidence to believe that God believed in me. You will move on in life given the wisdom and spirit of Mercy. Good luck to all of you, God helps us to reach our dreams!

Mary Ann Saffioti Slamovitz '70

---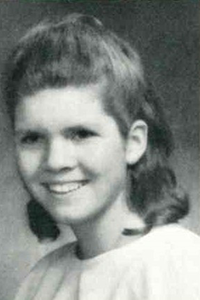 Congratulations on your graduation! I remember so well mine 50 years ago and all the wonderful memories of times at Mercy, so different from yours and yet both so special.
I remember demerits for dirty saddle shoes, kneeling down to be sure your skirt was long enough to touch the ground, and rolling up the waistband after that so it would not appear so long! Field day was always such an important event and despite our class never winning, the joys of working together to write lyrics, making costumes and practicing brought us all together.
Although you have missed out on some of your special senior moments, I hope that the 4 years at Mercy have brought you loads of memories and friends and that you continue to support our Mercy and keep in touch with all your friends.
Meghan McTeague Wadsworth '70
---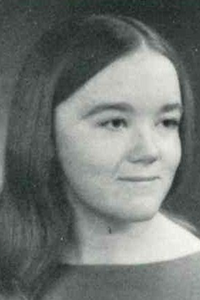 Dear Mercy Grandsisters and Members of the Graduating Class of 2020,

I so enjoyed being with all of you for your very special Ring Day earlier this school year. I was also planning to be with you for your special graduation ceremony at the end of the year, but, very unfortunately, that event isn't happening. It certainly is a year none of us shall ever forget. Mercy High School has always been special to me and to my entire family. During my senior year, I was at Mercy along with my three younger sisters. Imagine all of those saddle shoes and uniforms in our home. As several members of the class of 1970 and I have been planning our 50th reunion, we have continued to enjoy each other's friendship, so many wonderful memories, and, very thankfully, the continuing guidance of Sister Mary Anne Smith, my freshman homeroom teacher. I wish for each of you, the continued friendship of your classmates over many years and the continuing influence of the Mercy Spirit in your everyday lives.
Kathleen O'Donnell Walther '70